Subject Lines Need More Love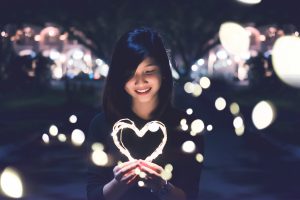 We know that subject lines directly impact open rates which impact conversion rates which impact bookings which impact revenues…but we just don't give them the attention they deserve. But we need to, because it isn't just about conversion rates and all that follows, subject lines also influence and impact brand perception. They can act as a display ad sitting in the recipient's in-box, a constant reminder of your property. They are there for you, so let's give them the love they deserve!
As you will see in the information that follows, there isn't just one way to create a compelling subject line. But if you focus on areas addressed below, toss-around different subject lines with your marketing teams, and perhaps do some testing, we are confident that open rates will increase. And you know what that leads to…a big ole dose of positive ROI. The love language of marketers.
Subject Line – Areas of Focus:
Audience
When crafting the subject line, put yourself in the recipient's seat and ask yourself if the subject line would resonate – would it stand out amongst the other 99 emails in one's in-box? Whether you are targeting a specific customer segment, such as IBM mid-week business travelers, or going out to all emailable past guests, keep the customer at the fore-front of the subject line crafting process.
Additionally, participating our data supports other findings that smaller audiences open at higher rates:
Of 158 recent campaigns reviewed, the top 15% by highest open rates (23 campaigns) were sent to an average of 46K recipients versus the balance (135) that were sent to an average of 82K.  Lesson learned:  be a target marketer
Purpose
The subject line is a preview, a teaser of what follows – don't give everything away. The idea is to engage the recipient so that they want to find out more. If the entire offer is provided in the subject line, then why open the email, especially if that particular offer does not resonate? 
NYC Rates from $99 through August + Free Parking + Internet
What if I don't want to visit in August, what if I don't own a car, what if I want to unplug?
There are many ways to incorporate interest – one way to do this is to tweak the recipient's curiosity:
Top 10 NYC Summer Events
When is the best time to visit NYC?
$99 Reasons to Visit NYC
Length
Most research, but not all, supports shorter subject lines. One can debate this, but what isn't debatable is that the screen, be it on a desktop, tablet or phone, has a maximum number of characters that can be displayed.  
Most mobile phones have a 25-30 character maximum and any additional characters are cut-off. (Desktop is around 60-70 characters). So when crafting the subject line, where the words are placed is as important as the number of words. See example below for a NYC rate promotion: 
Make it Your Weekend – NYC Rates starting at $99
Just switch it up:
$99 NYC Rates – Make it Your Weekend
Courtesy
The subject line and subsequent email message is not about the sender…it's about the recipient. So be courteous and focus on the benefits to the recipient. One way to switch the focus to the recipient is to replace words that are sender-focused to words that are more relatable to the recipient. See example below:
OK: Visit our Spa for our Best Savings this Year
Better: Real Time: Spa Time –Real Savings
Types
Key words used in subject lines promote different types of emails. Urgency key words, such as "limited", "expire", "now", and "last chance" tend to perform the best. Benefit key words, such as "upgrade", "best" #1" are the next strongest performers followed by command types of key words.
In reviewing recent top performing campaigns by open rate, 70% of them employed at least one of these types of key words – urgency, benefit, command – in the subject line.  The subject line examples below are a few that incorporate more than one type of these high performing key words – great examples for future campaigns:
Mark Your Calendar for our 72 Hour Sale!                     Command and Urgency – 29% Open Rate
Upgrade to Premium Relaxation                                       Command and Benefit – 30% Open Rate
Come Back for Family Fun in the California Sun           Command and Benefit – 29% Open Rate
About the Author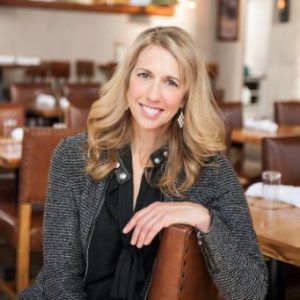 Lisa Phillips
A recognized hospitality professional, Lisa has over 20 years of experience in hospitality technologies and customer relationship solutions. Successful in conceptualizing, developing, and implementing marketing initiatives for top-producing hospitality companies, Lisa is adept at building and cultivating executive-level relationships and partnerships. Prior positions include Director, Guest-Centric Marketing/Database Management for ClubCorp, Director of Customer Relationship Management and Manager Consulting Services for Pegasus Solutions, as well as multiple hotel marketing and operational positions.
Lisa received her BS in Hotel and Restaurant Management from Kansas State University and her Masters of General Administration from The University of Maryland. Lisa has been an adjunct business instructor and a speaker at Cornell University, HITEC, and other hospitality venues.