Data Security is No Longer Just an IT Issue
Data security is no longer an IT issue.  Worse, it is no longer a budget issue as the potential liability is so great that it must be addressed no matter the cost.  But your funds are finite, so now what?  Unfortunately data security is front page news, thanks to the incredibly talented efforts and malicious behavior of the hacker community.   Target stores, Home Depot, Yahoo, and now Equifax-millions of consumer names and data compromised (sounds nicer than "stolen").
Join Clairvoyix at The Lodging Conference as we dispense some common sense approaches to data security.  When your owners, or your board asks "what are we doing about data security", you will have answers that show you are not sticking your head in the sand, you are proactively working on solutions to one of the most challenging (to say the least) problems facing our industry.
For more more information or to register for The Lodging Conference, visit their website today at http://www.lodgingconference.com/.
About the Author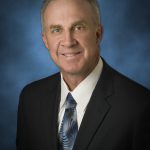 Mike Schmitt
Mike Schmitt is the CEO and founder of Clairvoyix, LLC, a Las Vegas based marketing automation company focused on the travel and leisure market.  With over 25 years of software industry experience, including eighteen years in management positions, Mike has worked in nearly all functional areas of the software industry. Mike holds a Bachelor of Science, Computer Science degree from California State University, Long Beach and a Masters of Business Administration from Nova Southeastern University.