Top Five Signs Your CRM is Really CSPAM
Sign One: I email, therefore I CRM.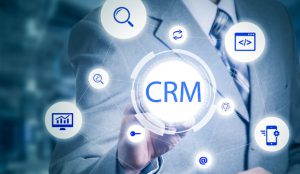 Please stop.  If your email vendor identifies itself as a chimp, a monkey, or any other primate, you don't have a database of customer records, you have an address list.  How often have you received a direct mail piece addressed to "Dear valued customer" or "Dear homeowner"?  Those clever folks who generated that mailing also have your address, but they don't know who you are.  You are managing an email list, not customer records.  I don't know who you are "pastguest@gmail.com," but I can certainly send you stuff daily via my shiny, new email delivery mechanism.  Perhaps you would like an asphalt offer (free parking).  How about kid's camp?  Wait, you don't have a car or children?  No matter, because we'll keep pitching at you until something piques your interest or you opt out.  Mud wrestling.  Wine tasting.  Wine tasting while mud wrestling.  This is old school. Why not pull out your Rolodex and start dialing?
This is an actual response from a hotelier after explaining to them the Clairvoyix value proposition: "That is great to know.  Our data is a complete mess!  By the way, do you work with Pteradactylmail because we just selected them as our email provider."  So you have unreliable data, but your technology folks have selected a robust new way to deliver that bad information.  Brilliant.
CRM  for hoteliers begins with unlocking the information stored in your PMS:  Transactional information…Stay information…Spend information…Reservation information.  Your PMS is structured to optimize transactional data.  Your marketing database should be structured around your guests:  Who they are…Preferences…How often they have been contacted…Demographic and Psychographic information…Opt-outs…Address standardization…Lifetime value…all of this combined into a unique personal profile record in a database that has been de-duplicated, merged, purged and automatically updated nightly with closed folios.  Only then can you begin to explore basic marketing questions:  Who are my best customers?  How do I find more customers like them?  Can I market to guests according to different segments such as spend, preferences, or geotarget?   Is email the best channel to reach them?  Should I construct a loyalty program?  Can I measure campaign ROI by actual guest spend versus opens and clicks?
Without that foundation, you don't have CRM, you just have an email list.
Want to better understand your guest data?   Request a no obligation data quality audit.
About the Author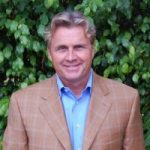 Eric Madsen
Eric has more than 25 years of sales and executive sales management experience in the computer technology industry. Primarily focused on software solutions, Eric's prior positions include regional sales manager for PDC, regional sales manager for Venafi, and Eastern area sales director for Altiris. During his tenure at Altiris, the company grew quickly and positioned itself to go public.  Eric has been privileged to establish major contracts with prominent companies such as Bank of America, Eli Lilly, Wal-Mart, Home Depot, and Blackstone.  Eric holds a Bachelor of Arts in Communications from Temple University.
Next Sign:  When good data goes bad… Stay tuned!